I am back!! And I have lots of good news!! What should I start with?....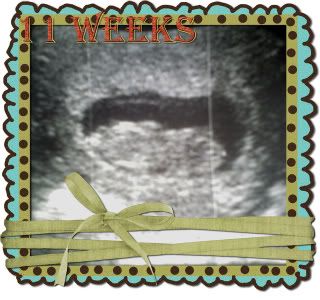 Well if you don't already know, I am 13 weeks pregnant with my second child!! I am very excited, I've been wanting this for a very long time and I am just over joyed! My son still doesn't get it but he will, he'll be 3 when this baby is born so it'll be enough time to adjust. My hubby really wants a little girl, I will be happy with either.
I took a little break from designing, morning sickness was kicking my butt!! But I am now working on a new kit, In honor of my son, he loves trains... OOps shouldn't say too much! lol So you will see that soon in the
SFS
store.
And I also have another review!! AND a giveaway!!
When I was pregnant with my son, I dragged my husband to a Baby Expo in Long Beach. I loved seeing all the cool new stuff there was for babies and preggo mommies. I stumbled upon this booth. It had really cute ponchos, the lady that was running it had one on her, and it wasn't until I looked at her that I saw two little feet where sticking out of her poncho. It was a breastfeeding shawl!! And let me tell you I have never seen a BF'ing shawl that cute! Sharon showed me many ways to use it and she showed me other products she had. I fell in love!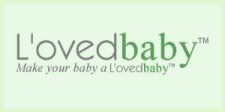 I love all the products of
L'ovedBabyTM
, I have the nursing shawl, I bought a whole bunch of onesies with the hand covers (those were a lifesaver! The mittens always fell off but these onsesies have them built in!!), and the cute little pants. The fabric is soft and stretchie, Jayden wore his till he was about 6 months old. I can't rave more about this company or Sharon, I will go on and on.
So now for the giveaway!! Would you like to try some of these products and see why I am crazy about them?
Well all you have to do is, visit
L'ovedBabyTM
and answer this question:
"How many different styles are offered in L'ovedbaby's Cotton Basics Collection?
http://www.lovedbaby.com/
"
Out of the people that post the correct answer, I will randomly choose a winner with
Random.org.
You will win the Following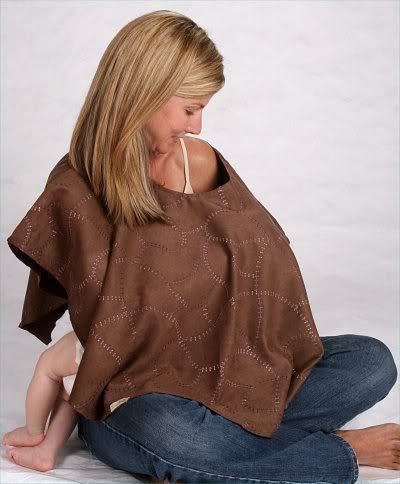 "L'ovedbaby 4-in-1 Nursing Shawl (any color you choose, a $30 value!)
This versatile 4-in-1 Nursing Shawl by
L'ovedbabyTM
is perfect for modest moms who want to "privately" nurse in public and in style. The roomy neckline allows mom to maintain eye contact with baby, while the breathable and supersoft faux-suede fabric keeps baby cool and comfy any time of year. It's intentionally made of ultra-thin microfiber, which, unlike cotton, is less likely to harbor bacteria in the event of accidental milk spills and spit ups. And, with its covered back, solid colors, and no loops or clasps to deal with, this lightweight nursing shawl slips on easily over any outfit and blends right in. Also great over a breastpump for working moms. Best of all, it's machine washable, dryer safe and comes in a matching drawstring pouch, perfect for carrying an extra diaper and wipes when you don't want to lug your whole diaper bag. As functional as it fabulous, the 4-in-1 Nursing Shawl can also be used as a pregnancy poncho, canopy for the stroller or carseat, and lightweight blankie. It's the ultimate gift for any new or expectant mom. Win a 4-in-1 Nursing Shawl in your color preference! Make your baby a
L'ovedbabyTM
."
and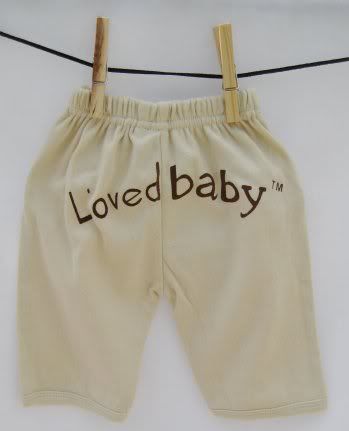 L'ovedbaby Signature Pant (in "Grand Sand" a $12.50 value!)
The soft elastic waistband on these adorable pants from L'ovedbaby's Cotton Basics Collection makes for easy dressing and changing. Mock front pockets add charm and style, while the L'ovedbaby logo printed on baby's backside in large, chocolate-brown lettering lets the whole world know just how you feel about your cute kid! Win a pair in "Grand Sand" (size 0-3m, 3-6m, 6-9m, or 9-12m)! Make your baby a L'ovedbaby
Aren't those adorable?!?!
And if you can't wait and want to buy any of these things head on over to
L'ovedBabyTM
and enter code
CBB
in the "discount coupon" field at checkout and you will receive 10% off your order through August 31!
When posting your comment please, provide me with your name, the answer, and an email to contact you. Any imcoplete comments will not count.
Have fun and good luck! Contest ends August 31st!